GCL Impact Award 2022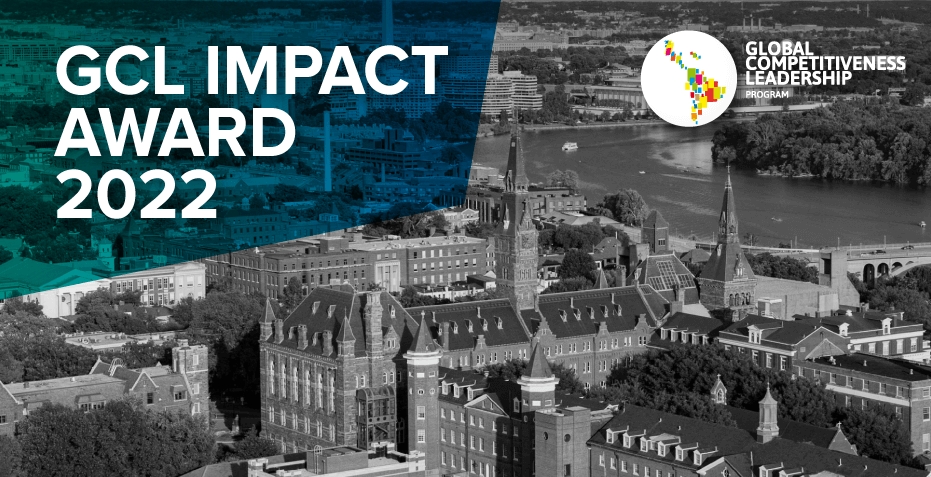 The GCL Impact Award was created by Georgetown University Latin American Board and the LALP Advisory Committee to recognize Latin America Leadership Program GCL alumni who have demonstrated outstanding leadership in promoting the multiplier effect in the Ibero-American Region.
Prize includes a round trip airfare and up to 3-day accommodations in Washington, DC to receive the award (March 29 - April 1, 2022), be part of the Award Ceremony as part of the GCL 2022 Project Showcase and Graduation events. GCL Impact Award winners will become honorary LALP Advisory members for one year from the date they receive the award.
DEADLINE for submissions: Friday, January 28th, 2022 at 5:00 pm (Washington, D.C. time).
The GCL Impact Award winner will be announced on Friday, February 11th, 2022 at lalp.georgetown.edu.